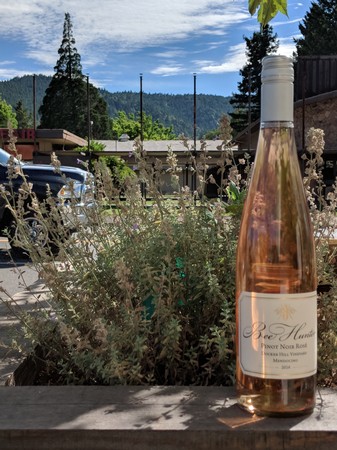 Special Summer 2020 Club- 6 Pack
Special Summer 2020 Club
(Opt-in for a Special Club Summer Shipment)
We hope our Club Members enjoyed their Spring shipments.
If you're not yet a member consider joining!
2013 Oppenlander Vineyard Pinot Noir ($48)
A favorite for many on the Bee Hunter Team- this spicy yet balanced fruit vintage is a treat. The mouthfeel and cocoa softness of the tannins illuminate baking spices like clove and pepper.
2016 Anderson Valley Blend Pinot Noir ($42)
A bold expression of the Anderson Valley and Ridge terroir. The windy ridge brings anise and licorice flavor to the blend. Unmistakable figs and satsuma plum.
2017 Mariah Chardonnay ($32)
Floral nose hinting at honeysuckle and jasmine and soft oakiness. A rich and full butterscotch cream on the palette.
2016 Fashauer Zinfandel ($42)
The Zin produced at the Fashauer vineyard is beautifully expressed with this vintage. Perfectly balanced with hints of wild mint and licorice. Italian plum and an almost chewy gorgeous tannin mouthfeel. Highly Recommended to pair with your summer grilling.
2016 Mariah Sauvignon Blanc ($32)
Beautiful nose with orange blossom, wet stone in a summer rain. Mouth filled with lemon rind, white nectarine, and hints of green hay. Finishes with a lingering custard and a long marble minerality
2015 Docker Hill Vineyard Pinot Noir Rose ($32)
This is drinking absolutely wonderfully. One lovely sniff and you are on a dense forest floor filled with dry wild strawberries. The mouth bursts with summer highlighting green tomato plants and peach with slightly astringent white pomegranate.
Retail (6 bottles) $218 for a discount of 11.11% - $200