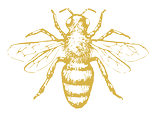 Happy Harvest 2019!!!

Harvest is a time for gathering that which you hold most dear and keeping it close for the upcoming months.

Weather is changing and will continue to cool off, giving us the ability to ship you some stellar new wines we've collected and bottled this year.
Build your own packages and send wine as gifts to your favorite people. Stay tuned for our Winemakers' choice gift packages coming online next month!

We now get to enjoy the fruits of our land with locals, visitors, neighbors,
family and friends.

It's time to celebrate the 1st Annual
🐝 Bee Hunter Wine 🍷 Club Membership Party!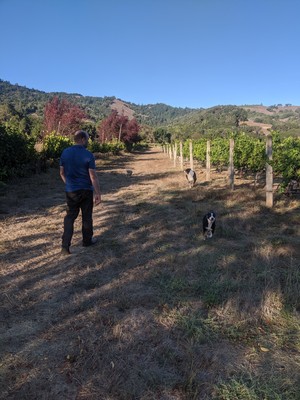 You're invited to join our Pinot Noir, Red, White, Mixed or Buddha Club and pick up your 6-12 bottles at the Tasting Room next weekend.

Attendees also get the inaugural chance to taste Magnums of Pinot Noir and Chardonnay. Magnum Clubs are also available and 30% off discounts go to anyone who chooses to add Magnums to their original club purchase.
www.beehunterwine.com/wine-club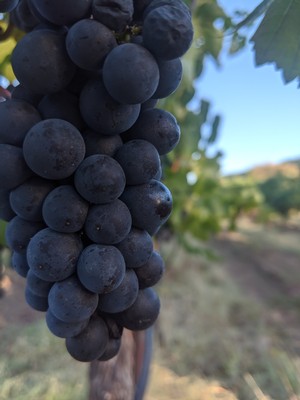 As club members, you get to bring guests for free. If you wish to come to the party day of, we welcome your attendance for $10 at the door, for non-club members.
(No charge for designated drivers.)

Two days of music, art, food and wine promise to enhance your life in wine country and create lasting memories as we embark upon the 2019 Harvest Holiday Season. Meet the winemaker, winegrowers and local artists. Tour the town and witness the magic of wine country.

Cheers to you and yours from all of us in Boonville,
Ali, Andy & Bee Hunter Team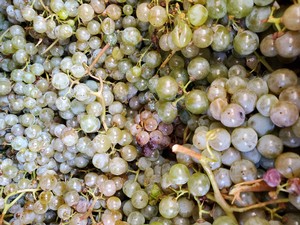 P.S. This is our delicious 2019 Organically Grown Semillon. A few bottles of currently released Semillon are still available for purchase online or at the TR.
www.beehunterwine.com/product/2015-Yorkville-Highlands-Semillion

Bee Hunter Wine
7680 Hwy 128,
Philo, CA 95466
T: 707-895-3995
E: beehunterwine@gmail.com
W: www.beehunterwine.com

Facebook | Instagram | Twitter