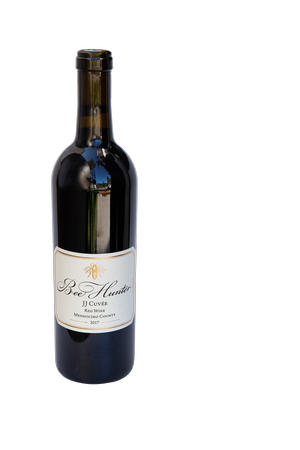 Solid Case of 2014 JJ Cuvee Mendocino
Solid 12 Bottle Case
Ah if dogs could talk - well if JJ could talk - we could describe what's going on in this magical blend. Just bottled in early September, this "reserve" blend is a delight. Predominantly Zinfandel from Fashauer vineyard, with some gorgeous Syrah from the Vivio Vineyard in Bennett Valley, and a dollop of Pinot Noir from… honestly, Andy won't tell us! It's a robust, full-bodied wine that puts most red blends from California to shame, and honestly we wouldn't peg this for a wine that's 6 years old! Pair with grilled sausage, steak with pepper, roasted wild mushrooms, and venison.
Product Reviews
Glenn Larkin
(Nov 20, 2020 at 11:01 AM)
Delicious wine, price not a factor. But at the sale price, it makes a great wine available for everyday. My new 'Tuesday Night' wine. Thanks.
Nancy Rausch
(Jan 14, 2021 at 1:06 PM)
First time drinking this wine. I tend to prefer blends lately. Hints of black current and pepper. Maybe a bit too peppery for me but It's bold enough to pair with a good steak.