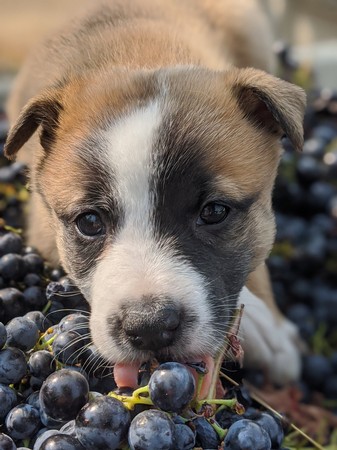 Puppies & Pinot 4-Pack
2020 Pinot Noir Rose, Santa Barabara\Sonoma Co- NEW!!!
2018 Lichen Estate - NEW!!!

2018 Pinot Noir Anderson Valley
You'll not get a better representation of what Anderson Valley Pinot Noir is than this wine right here. Predominantly from the Zichermann-Roemer vineyard in the heart of Boonville. Fresh, lively fruit of cherries and wild berries coupled with the tell-tale forest floor echoes, brings you straight into the heart of the valley. Acid is perfect. It's well-balanced, elegant, and drinks on its own just fine without food. Of course, Andy and Ali would probably want you to have this with a nice piece of roasted pork, salmon, or mushroom risotto.
2017 Pinot Noir Mendocino Co
91 points, The Wine Enthusiast
A one time blend in between our 2016 and 2018 Anderson Valley offerings. This Pinot Noir is ready to drink with tons of red and black fruits, spice box, forest floor, a supple palate, and a long, smooth finish. Fashauer 20%, Signal Ridge 6.66%, Romani 26.66%, Mariah 13.33%, Arthur Rue 6.66%, Docker Hill 26.66%. *An Ali favorite*