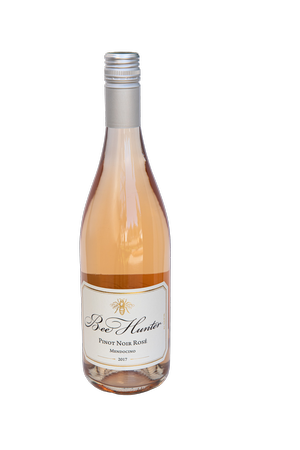 2017 Pinot Noir Rosé, Mendocino
Whole cluster pressed, native yeast. 60% Mariah vyds, 40% Docker Hill
This was Andy's first year using Mariah Pinot Noir fruit. Not all the Mendocino Ridge vineyards like Mariah do well is because they're very windy. Even though this vineyard is on the top of the ridge, it's a little 'bowl' that doesn't get the wind.
Brilliant salmon color, savory in the nose. More of a rosé nose - more like Provencal; sage brush, rainier cherry, mouth is very sweet tart…. Almost like an artificial fruit flavor. Very approachable.
Wanna have this with shrimp scampi!