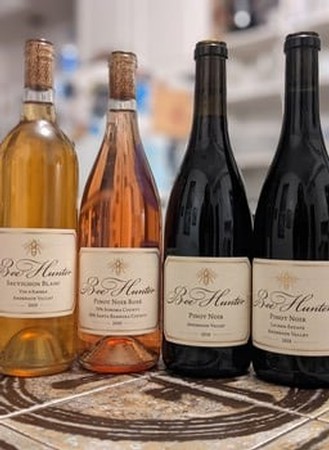 Ambuzzadorable 4pk
Orange wine is all the rage these days so we are stoked to present our Bordeaux blend called Vin d'Ambre made of Sauvignon Blanc, Semillon & Albariño.
Rose is near and dear to all of our hearts so here is an exciting blend of Sonoma & Santa Barbara Pinot Noir in Rose format! Dry and crisp, elegant and mouth watering…may want to get a few extra for Rose fans in your life!
Anderson Valley Pinot Noir is what we are known for since we deliberately pick from a variety of vineyards and blend them to create a classic expression of home.
Lichen Estate Pinot is for the true pinotphile as it exhibits herbal & earthy notes sure to thrill the wine connoisseur and novice alike. Dare you to try and let us know you taste!