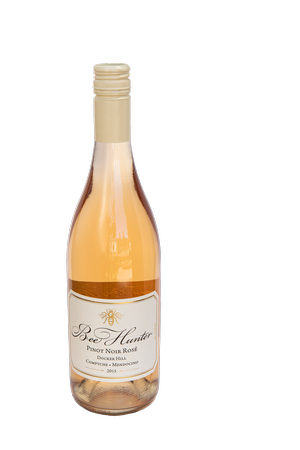 2015 Pinot Noir Rose
2015 Pinot Noir Rose
Classic old world Rose.
100% upright 828 clone chose special for Rose.
Whole cluster pressed for a light body. Chaparral and dried herbs dominate the nose.
Rich spicy forest floor in the mid palette with long, fruity finish. Burgundian.
Goes with everything! Brunch, salads, fish, mushrooms, cheese, loved ones, you name it!!!
Gold, 90 points Sunset Magazine Competition.