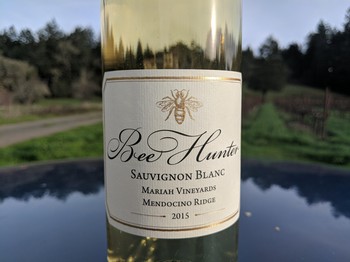 2015 Mariah Sauvignon Blanc
Mineral structure, poached pear, creaminess, long finish.
Grassy, gooseberry on the nose, green gage Plum, tangerine blossom, classic, Sancerre style, touch of minerality, key lime pie, touch of kerosene on the finish
20 months in neutral oak barrels
2,600 elevation at this vineyard.
Slight reduction on the nose, rubber hose, dried apricots, rich - powerful entry, medium palate, golden raisins - a white wine for red wine drinkers.
Wine Specs
Appellation
Mendocino Ridge