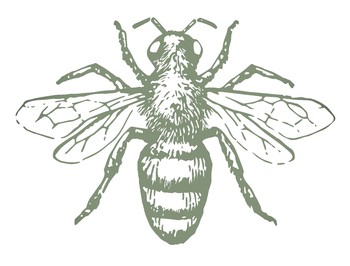 2 to Tango
Get our takes 2 to Tango pack and cheers along with us at our wedding....plus...
Welcome to the Wedding Mystery Game! Follow along as we point out all the details for you to collect and come up with your answer to this riddle we call love! Once upon a time, in a valley far, far away there lived a happy Family DuVigneaud….Some of you may remember, but for those who have yet to witness the beauty of their 100 acre woods, here is a lil vision of the life in the redwoods. A long and windy road follows the Navarro River into a banana belt with fertile fields mostly planted with apples and grapes!
Peek inside for family dinners and find yummy, satisfying salad bowls & crock pots filled with garden grown goodness. Spoonfuls of soft pot de creme & port run like smooth velvet over tongues while eyes watch the stars appear through the evening. Papa reads a bedtime story and Mama kisses everyone goodnight. She praises all their achievements of the day and says to her beloved husband, "Darling, we should go to bed so that these nice people can go home."
With minds as wide as the ocean, they swallowed up all the books they could before the tick tock of the clock told them it was time to go. Lit up with imagination, they lay in bed making up stories to share with Mama & Papa, even creating games to play with friends until the candles burned down to the candlesticks.
The following day, as they munched on some mustards in the garden, they began to collect little treasures and displayed them on a big rug at the feet of their visiting cousins. Scarlet, the youngest, found a rope with lots of knots tied in it. The professor exclaimed, "If you can't tie good knots, tie lots of knots!"
Aunts & Uncles danced around plum trees singing songs about turning fruit into wine. Tao philosopher, The Dude, brewed a pot of coffee and with a nod of a peacock feather in his hat, proclaimed, Si, all is tov. (Tov means good!) We wish you good things....all the best that life can bring. That is what we always bee hunt in' for, right? Know what else is really good? Our 96 point Pinot Noir from Docker Hill Vineyard.
It is a new day & sunlight dances on stained glass windows. Sons, daughters, sisters, brothers and friends explore hills of green trees & eventually everyone ends up at the Boonville library arts & crafts building. They all gather together with Americans, Russians, Jews, Christians, Hippies, Back to the Landers, tourists, locals & undefinable sprites of life from all around the planet.
Cheers with us as we celebrate love, life, fruit of the vine & dance together like Brut Bubbles in your glass...then break the glass with us if you so wish!