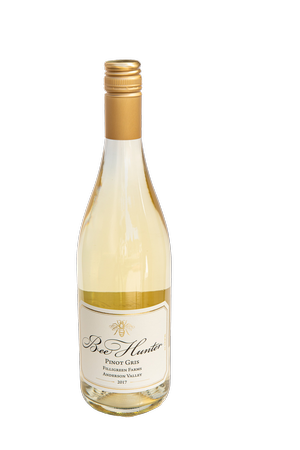 2017 Pinot Gris 'Filigreen Farms', Anderson Valley
Biodynamically Farmed
Wine Specs
Appellation
Anderson Valley
Vineyard Designation
Filigreen Farm
Wine Profile
Tasting Notes
Ali and Andy coax the herbal and minty character out of this wine so rarely found in Pinot Gris, but don't skimp on the viscosity and richness that make Anderson Valley the bees knees for Alsatian varietals.   Close your eyes… Think of green… orange… tea leaves… papaya…. basil.    Andy says you can age this for another 4-5 years.  
Vineyard Notes
Filigreen Farm is a biodynamic farm in the heart of the Anderson Valley that not only produces some of the best Pinot Gris grapes in California, but the best produce, olive oil, nuts, and other delicious treats from Mother Nature.  
Food Pairing Notes
Pair with antipasto, poached or grilled chicken and fish, mussels, salad, salmon, scallops, mildly spicy food and veggies.