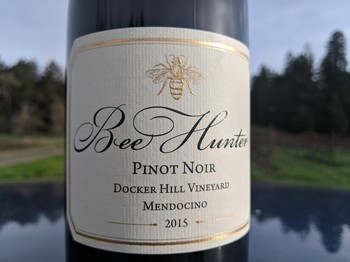 2015 Docker Hill Pinot Noir
Perfect blend of black and red fruit. Pinot-gasm in your mouth, creamy, rich, long, spicy. It has tomato vine characteristics, also rich people are drawn to this wine - perhaps because is the most Burgundian of them all.
You can look down on the Oppenlander Vineyard from Docker Hill.