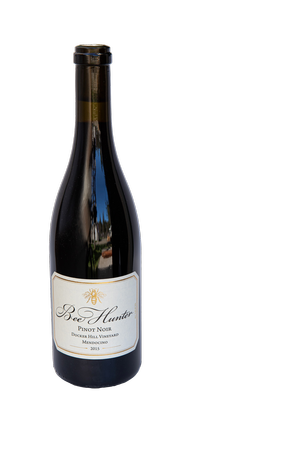 2015 Pinot Noir 'Docker Hill Vyd', Mendocino (Comptche)
Winemaker's notes:
100% Cane pruned - 35% Whole Cluster fermentation. Fermented in small, open-top vessels. 30% new French oak, 20% 1 yr old French oak, 50% neutral oak. Aged two years. Bottled in 2017.
Garnet, clear meniscus. Nose is black fruit, violets, blackberry spices, allspice and cinnamon. On the palate, we got some brambly blackberry. Rich with salinity, though not as much as the '14; like a wet stone. A little bit of forest-floor. Long finish, keeps going and going and going.
Pair with braised rabbit w/ a tarragon cream sauce and Spring onions, roasted new potatoes. Or do the same thing, but braised halibut and fresh peas.