We know you Bee Huntin' for wine so at this time we ship to:
AK, AZ, CA, FL, ID, MA, MN, NM, NY, NV, OR, PA, PR, VA, WA, DC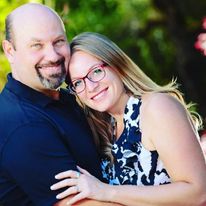 If you're like us, you dream of having access to thousands of bottles of incredible wine all at once. Well, for the 36 judges at the 2020 Sunset International Wine Competition, that fantasy became reality! They sampled well over 2,000 different vintages with the goal of selecting the very best of the best. Late Harvest Riesling & Grenache won DOUBLE GOLD with Pinot Gris, Angel Camp & Mendocino Pinot Noirs earned GOLD! Andy & I are proud to share such excellent recognition for our efforts! Many of these award-winning wines are Limited Edition so we hope you get a chance to taste before they disappear!
THANK YOU, SUNSET MAGAZINE FOR: 2 DOUBLE GOLD & 3 GOLD MEDALS!!!
-- Ali from the Valley
Sunset Magazine 2020 Wine Awards
CHECK OUT THESE INSPIRING WINE PACKAGES WE CREATED FOR YOU!