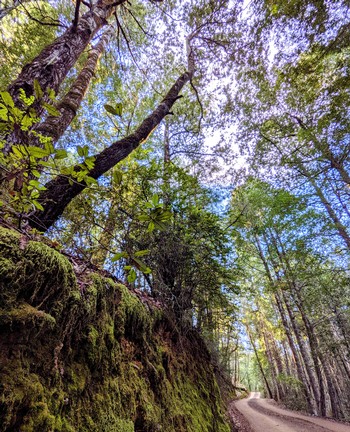 Mountaintop Duo
Elevation vineyards:
2017 Pinot Noir Mendocino
Normally our Pinot blend comes mostly vineyards inside of the Anderson Valley Appellation. In 2017, we were lucky enough to get extra fruit from ridge vineyards including Signal Ridge, Perli, Mariah, Romani and Fashauer. We also included the Docker Hill which is on top of a ridge in Comptche. The resulting blend shows more dark fruit and focused tannins than are regular Anderson Valley blend. Wind and cooler daytime temperatures on the ridges lead to smaller berries with thicker skin.
2014 Zinfandel Fashauer
Zinfandel has been planted on ridges in coastal Mendocino county for many generations. One of the classics is the Dupratt vineyard on Greenwood Road 10 miles from the ocean. It was planted in the twenties and expresses dark concentration fruit, higher acidity and more focused flavors than Zinfandel grown in the Valley. A more recent planting, just across the street, is Fashauer vineyards. Planted to the Dupratt field selection it expresses all of the ridgetop character with better yields. Dark, brooding and age-worthy, it is a beautiful expression of California's Zinfandel.
This unique and delicious duo is sure to please, inspire and rock your world!