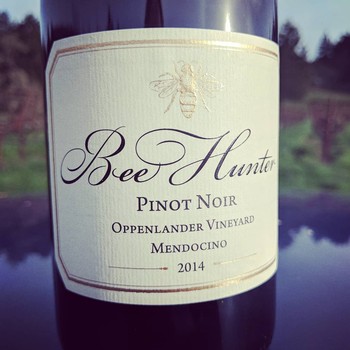 2014 Oppenlander Pinot Noir
This is an old hill billy farmed vineyard (random acts of vineyard work). Great location.
Fruit was very ripe in 2014 and that doesn't always happen every year in this vineyard. Berry size was excellent. Lush mid - palate tannis, smooth Leather cassis (carseats ?:) ) Smooth, complex wine. Ready to drink now, but drinkability will increase with age over the next four years.