Bee Hunter Virtual Cooking Series
The Bee Hunter Chef 4pack -- $158 - Sale, $110.60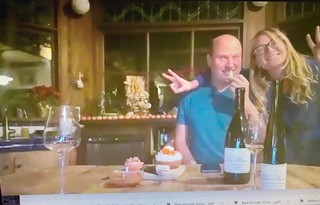 Who: The Winemakers and You
What: Cooking Show and Wine Pairing
When: Fridays at 6:30pm PST on Facebook Live
Where: Your kitchen
How: Purchase the 4pack of wines, and receive 4 recipes with ingredients to procure.
Tune in every Friday to cook along with Ali & Andy on ZOOM, INSTAGRAM & FACEBOOK LIVE
Friday, April 2nd - Special Surprise for Chinese Tomb Sweeping Holiday
Friday, April 9th - Korean Short Ribs with Garlic Broccoli
2017 Mendocino Pinot Noir ($42) -- 91 points, The Wine Enthusiast
This Pinot Noir is ready to drink with tons of red and black fruits, spice box, forest floor, a supple palate, and a long, smooth finish. Fashauer 20%, Signal Ridge 6.66%, Romani 26.66%, Mariah 13.33%, Arthur Rue 6.66%, Docker Hill 26.66%. *An Ali favorite*
Friday, April 16th - Szechuan Hot Pot with Tingly Lamb, Mushrooms & Quail Egg
2013 Syrah 'Vivio Vyd' Bennett Valley ($42)
Nose is juicy, black plum, peppercorn, with carpaccio and tiger-lily (spicy, sweet). Plush velvety tannins, bright acidity, satsuma plum. On the palate is leather, baking spice, wet slate, cigar box. Finish is savory with more carpaccio. 100% Neutral French oak.
Friday, April 23th - Poke & Pork Belly with Lime Cabbage Salad
2014 Dry Riesling 'Greenwood Ridge Vyds' ($32) -- 91 points, The Wine Enthusiast
Rieslings are the darling wine of sommeliers worldwide because of the backbone of acidity they possess and the cacophony of fruit aromatics and flavors that make them adaptable to so many types of dishes.
Friday, April 30th - Goan Seafood Curry with Prawns & Tofu
2017 Chardonnay 'Mariah Vyd', Mendocino Ridge ($42) -- 92 points, The Wine Enthusiast
The fruit here shines with peach, red apple, apricot and a tangerine spice. Fruity, yet deliciously dry, this will pair with fish, poultry, Boeuf de Bourgogne, escargot, and pastas with cream. Fermented and aged on the lees for nine months in 3 yr old 400L gallon foudre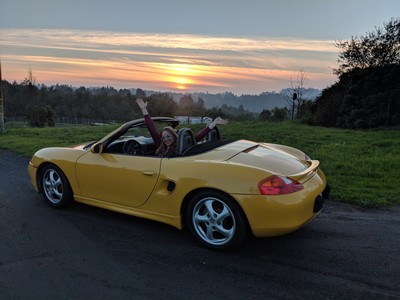 April is Asian-Inspired dishes. Remember the DRINK word is "Ali-Way" since throughout the show we offer quick options for busy bees & alternatives for anyone with dietary restrictions. Pre-purchse the 4 pack for $110.60 (Normal retail is $158.) The wines stay the same and recipes change each month. Please tune in on IG & FB LIVE & enjoy the show!